Collins Barrow Place
In 2010, Seven Hills Developments purchased a vacant site at the corner of Charlotte and Stewart Streets in Peterborough.
The development project was conceived as the Peterborough office for Collins Barrow Kawartha Chartered Accountants. Collins Barrow was in the process of consolidating several offices and needed new office space that would reflect a new corporate image. This turnkey project included the full development of a building program customized to meet their needs, and a complete interior design package. The project was completed in 10 months, with Collins Barrow moving into the facility in February 2012.
During the design phase, a third floor was added, to be leased to third parties. During construction, the space was leased to three physicians with all suites custom designed to their specifications on a turnkey basis. This project was fast-tracked and went from conceptual design to occupancy in 6 months.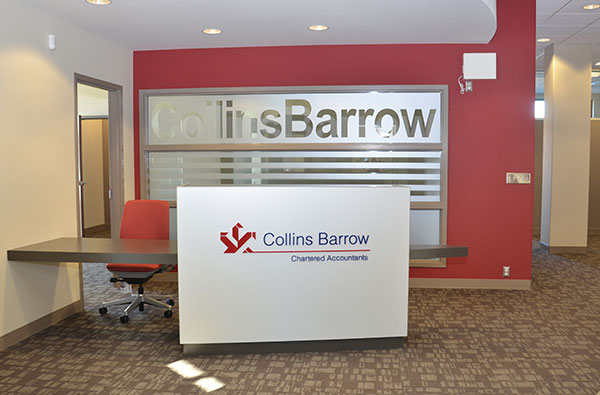 The Medical Arts Building
Located at 270 Charlotte Street, adjacent to Collins Barrow Place, this building represents the first phase of a long-term, multi-phase development plan designed to include medical office space, retail space and residential units. Phase one was officially opened for business on July 3rd, 2014 and includes a 3-storey, 26,000 square foot medical clinic, surgeon's centre and multi-tenant ground floor retail space.
Turnbull Medical Building
In 2008, Seven Hills purchased the former Zellers building, a 24,000 square foot Peterborough landmark commercial building on George Street. We redeveloped the building as a medical office building containing various medical uses, including members of the Peterborough Family Health Team.
Our team preserved the exterior façade and completely gutted the interior of the building. The interior was re-purposed to accommodate the family health team doctors and allied health practitioners. Other tenants include a medical lab, diagnostic imaging clinic, pharmacy and an audiology clinic. The project was developed on a very tight timeline that brought much-needed healthcare services to Peterborough's downtown core.
This restoration project was awarded a City of Peterborough architectural heritage conservation award.
Other Commercial Developments
Seven Hills Developments' portfolio also includes a multi-tenant commercial and residential development on Hunter Street in downtown Peterborough. Our current tenants include the Running Room, Pre-Tel and Kawartha Regional Orthopedic Specialties.